January 1,

Controversial Marxist Teacher Joins State House of Representatives
In what may be a contentious development for many Colorado citizens, a Marxist teacher who previously called for a "FORCEFUL Cultural Revolution" against "Whiteness," has officially entered the state's legislature.
On Saturday, Tim Hernandez was voted into the state House of Representatives, filling a seat left vacant in Denver.
This decision came after the former representative, Serena Gonzales-Gutierrez, transitioned to the Denver City Council, Fox News reported.
Denver's North High School had once been the academic home to Hernandez. He garnered attention last year after his teaching contract with Denver Public Schools wasn't renewed, leading students to demonstrate their disapproval through a walkout.
"The leaders of my school have labeled me as divisive and disruptive," Hernandez told KMGH-TV. "The principal of my school has called me aggressive and attacking, coded language that is hurtful and detrimental to men of color."
After this, Hernandez was employed by the Aurora Public Schools District. It remains unclear whether he is still associated with them as staff lists have since been scrubbed, per The Blaze.
Hernandez had a sign in his classroom that called for "Dismantl[ing] White systems."
A report revealed that Hernandez once delivered a fervent Marxist speech during a union-organized protest, stating, "I want to tear some s**t up for you. Are you ready?"
Elaborating on his thoughts about the state of schools and student attitudes, Hernandez remarked: "What I think is happening in our schools, what I think is showing up in my classroom, is a lot of the things that we get into ideological circles up here. We like to compete who knows Marx better, who knows these things better, who's a Leninist… Kids don't care."
While acknowledging the importance of theory, Hernandez emphasized the necessity of practical application.
"Yes, it's important to know theory. But you have to do some practices, you have to get out into the streets. You have to get into your workplace. You have to go to your families. If we are just sitting, talking in an ideological circle, our kids are still going to schools that are underfunded where they are investing more in their failure than in their success."
"Your [communist] theory will not save you. The revolution … will happen in the hood. It will not be led by who understand Lenin best, it will not be led by the deepest Marxists. The revolution will be led by the people. … And I say all of this because I'm a teacher."
In 2021, Hernandez expressed a desire for a "FORCEFUL cultural revolution" in a tweet. These posts, though the account he was engaging with was suspended, continue to be publicly accessible.
He wrote: "If white people spent HALF of the time they spend trying to distance themselves from their whiteness and instead spent it actually deconstructing systems of white supremacy, where would we be?"
"Systems of white supremacy are upheld by individuals- to remove individuality from this conversation is unproductive. I am absolutely advocating a cultural revolution where we dismantle individual and systemic white supremacy."
"Am I denying the freedom to uphold white supremacy? If so, I'm in favor of that denial. And, white supremacy IS CURRENTLY upheld by force. So yes, Im advocating a FORCEFUL cultural revolution wherein we assert the dignity of life for all at the expense of white supremacy."
"We're talking about whiteness and white supremacy. And I'm willing to advocate for any form of disruption to it and every manifestation it has," his Twitter rant concluded.
Hernandez, 26, will be the youngest member of the Colorado legislature, and the first member of Gen Z to become a state lawmaker.
As our loyal readers, we encourage you to share your thoughts and opinions on this issue. Let your voice be heard and join the discussion below.
---

Georgia Homeowner Defends Property, Shoots Brazen Intruder Twice (Video)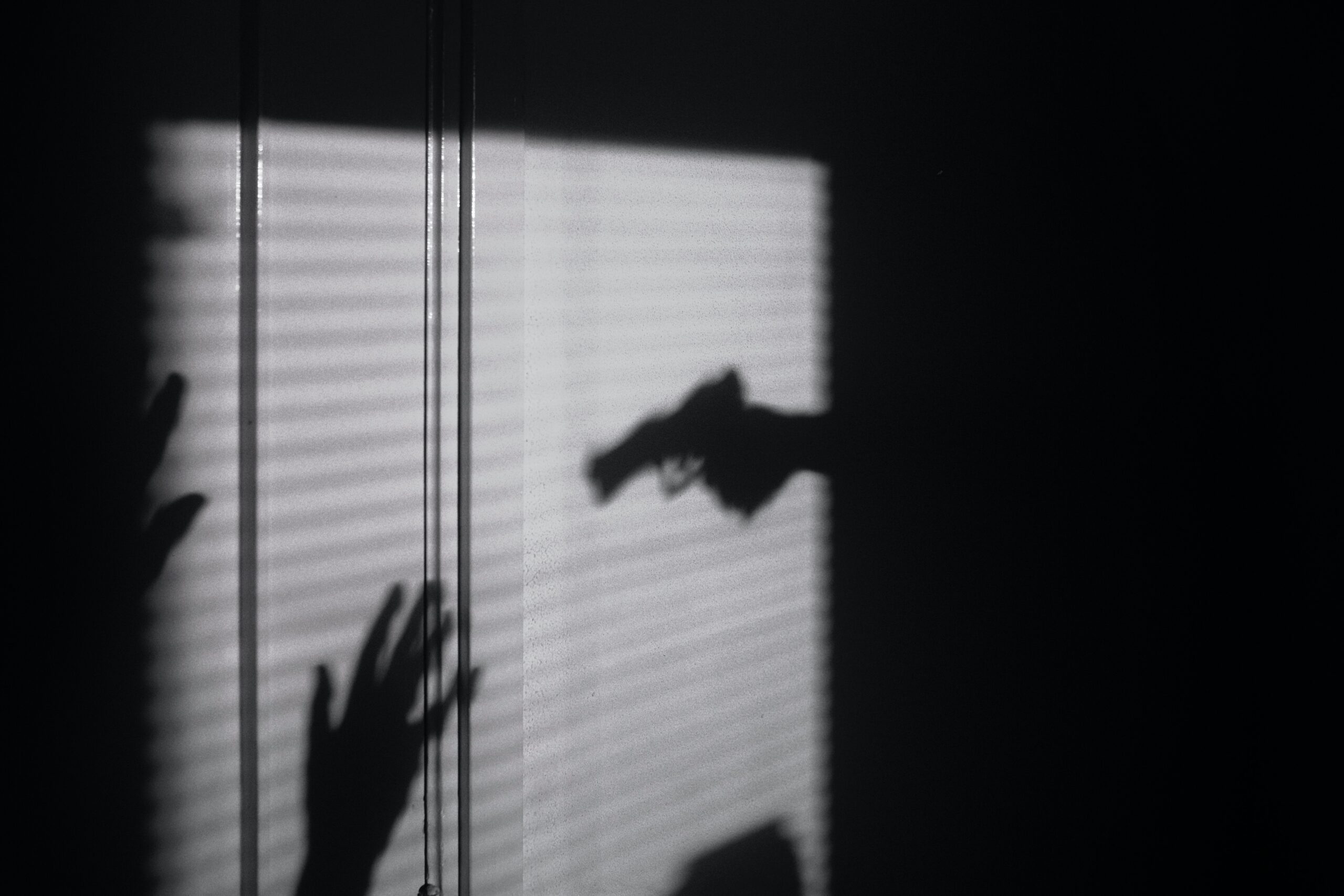 In an incident that underscores the importance of self-defense and homeownership rights, a Georgia resident had to shoot an intruder twice during a home invasion, with the assailant seemingly taunting the homeowner after the initial gunshot.
The shocking episode transpired in Fayette County, as reported by WAGA-TV. Fayette County Sheriff Barry Babb detailed that the homeowner, upon realizing there was an intruder, swiftly alerted the police. Simultaneously, the residence's alarm system provider was notifying authorities of a potential break-in.
The homeowner encountered the intruder in the basement and, in a bid to ward him off, gave an initial warning. But when words failed to deter, the homeowner, prioritizing his safety, fired a shot that hit the intruder.
In what seems like a scene from a high-intensity thriller, the homeowner then strategically positioned himself at the top of his staircase on the home's second floor. Undeterred, the intruder began ascending the stairs. Defiantly, he told the homeowner, "You're gonna have to kill me." In response, the homeowner, seeing no other option, fired a second shot.
As officers arrived at the scene, they grappled with the wounded intruder to apprehend him. Subsequent to the altercation, the suspect was transported to a nearby medical facility to treat the gunshot injuries he sustained.
Sheriff Babb disclosed to WAGA that the assailant was not a newcomer to the world of crime. He's linked to an alarming "string of crimes" which possibly includes a murder committed outside Georgia. Collaborative efforts are underway as Georgia police liaise with their counterparts in the other state concerning the suspect's criminal background.
Early indicators from the investigation suggest the intruder might have selected the homeowner's residence randomly. Furthermore, there were indications that he attempted to breach other homes in the affluent neighborhood, fortifying the homeowner's decision to protect his property.
Authorities are still in the process of delving deeper into the incident. While the identities of both the homeowner and the intruder remain undisclosed at this time, updates are anticipated as the investigation progresses.
Nestled in Georgia's northern region, Fayette County is home to approximately 120,000 residents, emphasizing the reality that crime can happen anywhere, and the right to self-defense remains paramount.
As our loyal readers, we encourage you to share your thoughts and opinions on this issue. Let your voice be heard and join the discussion below.
---
Armed Impostor Arrested at Robert F. Kennedy Jr. Event in Los Angeles (Video)
In a chilling episode that underlines the growing security concerns for political figures, a man posing as a federal agent was apprehended at a campaign event for presidential candidate Robert F. Kennedy Jr. in Los Angeles. Shockingly, Kennedy has been refused Secret Service protection by the federal government, even with consistent threats looming over his campaign.
The event, held at the renowned Wilshire Ebell Theatre, saw an unexpected disruption when the Los Angeles Police Department (LAPD) was alerted to an individual trying to pass himself off as a U.S. Marshal. This dubious character was armed and confidently sported "a badge on their lapel, a gun, and a shoulder holster," as reported by Breitbart.
In an even more brazen attempt to blend in, the impostor proclaimed to be a part of the event's security detail. Yet, when questioned further, none of the staff members could verify his claims. A note provided to the campaign, as witnessed by Breitbart, stated, "Male imp. fed. agent w/ handgun and ammo exposed. Claimed to be employed for event, but wasn't recognized by sec."
Thanks to the vigilance of the security team, a potentially hazardous situation was averted. Video footage captured the man's arrest, where he can be seen being methodically handcuffed and led away by LAPD officers.
🚨#BREAKING: Armed Man with Loaded Guns has been Arrested for Impersonating RFK's Security team during at an Event⁰
📌#Losangeles | #California⁰⁰An armed man who was impersonating a U.S. marshal at a National Hispanic Heritage Month event that was taking place in Los Angeles… pic.twitter.com/f6vaT4EeNm

— R A W S A L E R T S (@rawsalerts) September 16, 2023
Following this unsettling incident, Kennedy released a statement expressing his gratitude towards the sharp-eyed security team from Gavin de Becker and Associates (GDBA).
He detailed, "The man, wearing two shoulder holsters with loaded pistols and spare ammunition magazines was carrying a U.S. Marshal badge on a lanyard and beltclip federal ID. He identified himself as a member of my security detail. Armed GDBA team members moved quickly to isolate and detain the man until LAPD arrived to make the arrest."
Kennedy's pleas for enhanced security, especially in light of his family's tragic history, have gone unheeded. Both his father and uncle were tragically assassinated, yet the current administration has not granted him the Secret Service protection typically allotted to presidential candidates.
"I am the first presidential candidate in history to whom the White House has denied a request for protection," Kennedy lamented.
As our loyal readers, we encourage you to share your thoughts and opinions on this issue. Let your voice be heard and join the discussion below.
---
Elderly Man Shoved Onto NYC Subway Tracks in Disturbing Incident
A chilling event occurred in the heart of New York City when a 74-year-old man, an employee at a parking garage on Fifth Avenue, was suddenly pushed onto subway tracks at the 68th Street-Hunter College station on the Upper East Side. The incident resulted in the man sustaining significant injuries, including a fractured spine.
While standing on the downtown No. 6 train platform, the victim noticed a man, who appeared homeless, pacing restlessly, cursing, and muttering to himself. Despite the unsettling behavior, the victim chose not to engage with the individual. However, as he walked past, the man, seemingly unprovoked, lunged at him, pushing him onto the tracks below.
Officials described the aggressor as looking disheveled and wearing a grimy t-shirt, raising concerns about potential mental health issues. "He was approached by an unknown individual who shoved the victim onto the tracks," detailed a statement by the New York Police Department (NYPD).
They added, "The [suspect] was last seen fleeing out of the station to parts unknown. The victim was removed by EMS to NY Presbyterian Weill-Cornell Medical Center, in stable condition."
Upon falling, the elderly man suffered injuries to his back and neck. An on-duty Metropolitan Transportation Authority (MTA) worker promptly assisted him back to the platform. Initially, his injuries were perceived to be minor, but the gravity of the situation became apparent upon medical evaluation. The NYPD reported that the man had multiple fractures – ribs, pelvis, and spine – as well as cuts on his fingers.
Describing the assailant, the police noted that he stands around 5'9″ and weighs about 200 pounds, with a "medium complexion." His distinguishing features include salt and pepper hair and a goatee. His attire during the incident was a black polo shirt, brown pants, and black sneakers.
After the incident, the suspect quickly made his exit from the subway station and vanished into the streets without uttering a word. In their efforts to nab the culprit, detectives have since made public video footage of the incident and the suspect's departure from the station.
Alarmingly, such incidents are not isolated. According to police data, this year has witnessed ten separate occurrences where individuals have been abruptly shoved onto subway tracks. This rising trend highlights an unsettling undercurrent in the city's public transit system.
As our loyal readers, we encourage you to share your thoughts and opinions on this issue. Let your voice be heard and join the discussion below.
---