January 1,

Dems Ponder Impeachment Exit Strategy 
This Day in History | 1941
Germany declares war on the United States. 
Good morning Middle Americans,
Looks like House Speaker Nancy Pelosi is looking for the impeachment exit ramp.
She's not putting her name on the plan, but at least four House Democrats are looking to censure President Trump. That would be one stop short of impeachment. It's a slap on the wrist, and meaningless outside of Washington D.C.. That would still require Republicans to publicly admit that President Trump did something wrong. And it's not clear if there are any GOP members willing to go there.
Also today, the program that trains Saudi pilots on US military bases has been grounded after last week's shooting in Pensacola.
Bill Cosby will stay behind bars. The Pennsylvania Superior court denied his request to have his conviction overturned. And finally, an Arizona man has a very unique emotional support animal. It's actually thousands of animals.
Read all about it!
– Fraser Dixon 
Small Group of Democrats Floats Censure Instead of Impeachment
(Politico) – It's an unlikely outcome, but it underscores lingering angst among some moderates.
A small group of vulnerable House Democrats is floating the longshot idea of censuring President Donald Trump instead of impeaching him, according to multiple lawmakers familiar with the conversations.
Those Democrats, all representing districts that Trump won in 2016, huddled on Monday afternoon in an 11th-hour bid to weigh additional — though unlikely — options to punish the president for his role in the Ukraine scandal as the House speeds toward an impeachment vote next week.
Read more from Politico here
Nearly 175 Saudi Military Aviation Students Grounded in U.S. After Base Shooting
(Reuters) – More than 300 Saudi Arabian military aviation students have been grounded as part of a "safety stand-down" after a Saudi Air Force lieutenant shot and killed three people last week at a U.S. Navy base in Florida, U.S. officials told Reuters on Tuesday.
The FBI has said U.S. investigators believe Saudi Air Force Second Lieutenant Mohammed Saeed Alshamrani, 21, acted alone when he attacked a U.S. Navy base in Pensacola, Florida, on Friday, before he was fatally shot by a deputy sheriff.
The shootings have again raised questions about the U.S. military relationship with Saudi Arabia, which has come under heightened scrutiny in Congress over the war in Yemen and Saudi Arabia's killing of Washington Post columnist Jamal Khashoggi last year.
Read more about the suspended training program here
Bill Cosby Loses Appeal of Sexual Assault Conviction
(AP) – Bill Cosby lost his bid to overturn his sexual assault conviction Tuesday, as an appeals court upheld the verdict in the first celebrity trial of the #MeToo era.
In its ruling, the Superior Court affirmed the right of prosecutors to call other accusers to bolster their case — the same issue fought over in movie mogul Harvey Weinstein's sexual assault trial, now set for Jan. 6.
"This decision is a reminder that no one is above the law," Andrea Constand, the victim in Cosby's case, said in a text message to The Associated Press on Tuesday.
Cosby's lawyers had complained that the judge had let five women testify at last year's retrial in suburban Philadelphia, although he had let just one woman testify at the first trial in 2017.
Read more here
Arizona Man Registers Bees as Emotional Support Animals
(Fox News) – An Arizona man's emotional support animal is creating quite a buzz.
Prescott Valley, Ariz., resident David Keller thinks the application process to register an emotional support animal is too easy — so he tried registering a swarm of bees as his service pet.
It worked.
"A lot of people thought it was hilarious and a lot of people were getting upset," Keller tells CBS affiliate WTRF-TV. He recently went on a website called USAServiceDogRegistration.com and successfully uploaded a random photo of a beehive as a service animal "to bring awareness to the issue that anyone could do this," he explains.
Learn more from WTRF-TV here


Georgia Homeowner Defends Property, Shoots Brazen Intruder Twice (Video)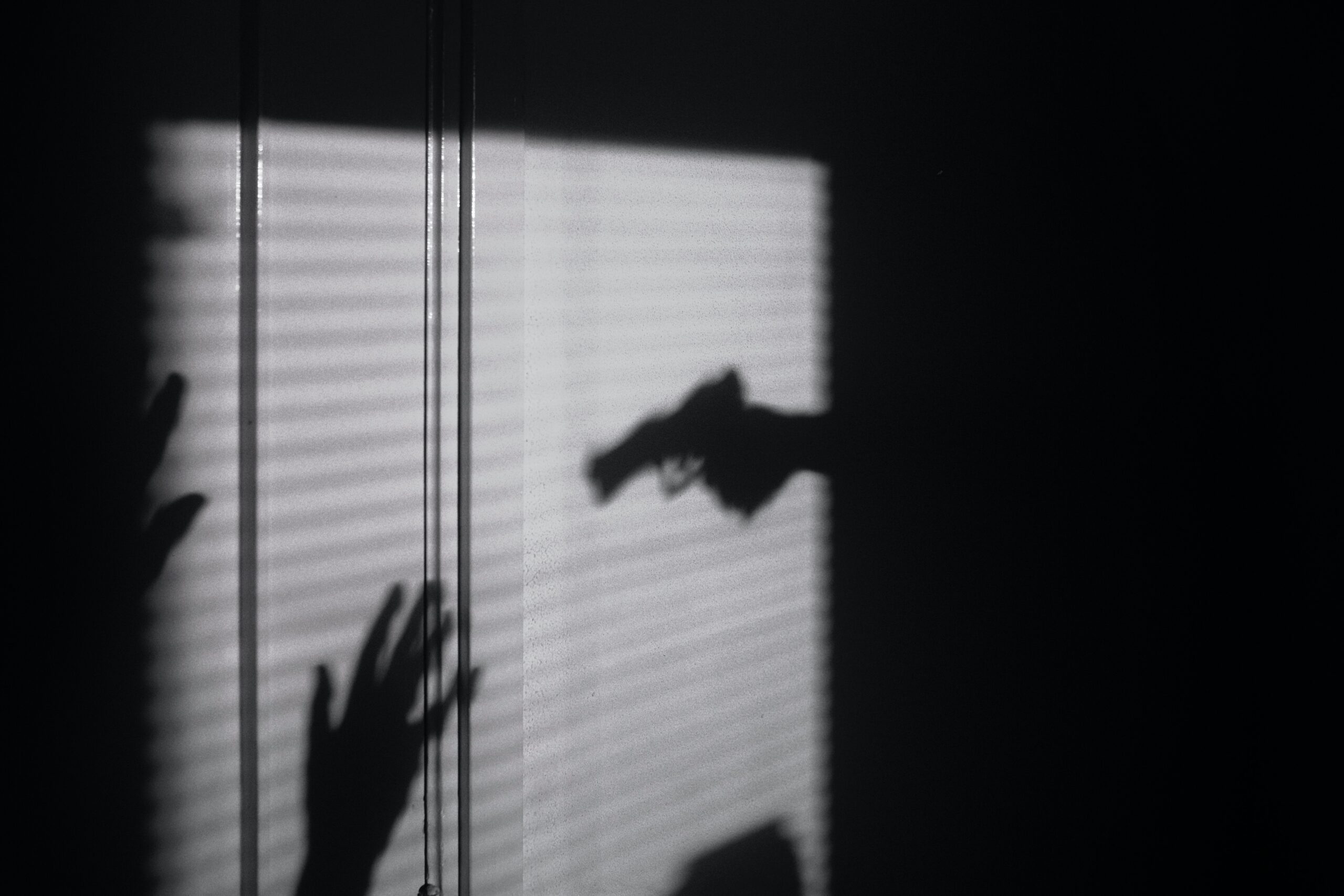 In an incident that underscores the importance of self-defense and homeownership rights, a Georgia resident had to shoot an intruder twice during a home invasion, with the assailant seemingly taunting the homeowner after the initial gunshot.
The shocking episode transpired in Fayette County, as reported by WAGA-TV. Fayette County Sheriff Barry Babb detailed that the homeowner, upon realizing there was an intruder, swiftly alerted the police. Simultaneously, the residence's alarm system provider was notifying authorities of a potential break-in.
The homeowner encountered the intruder in the basement and, in a bid to ward him off, gave an initial warning. But when words failed to deter, the homeowner, prioritizing his safety, fired a shot that hit the intruder.
In what seems like a scene from a high-intensity thriller, the homeowner then strategically positioned himself at the top of his staircase on the home's second floor. Undeterred, the intruder began ascending the stairs. Defiantly, he told the homeowner, "You're gonna have to kill me." In response, the homeowner, seeing no other option, fired a second shot.
As officers arrived at the scene, they grappled with the wounded intruder to apprehend him. Subsequent to the altercation, the suspect was transported to a nearby medical facility to treat the gunshot injuries he sustained.
Sheriff Babb disclosed to WAGA that the assailant was not a newcomer to the world of crime. He's linked to an alarming "string of crimes" which possibly includes a murder committed outside Georgia. Collaborative efforts are underway as Georgia police liaise with their counterparts in the other state concerning the suspect's criminal background.
Early indicators from the investigation suggest the intruder might have selected the homeowner's residence randomly. Furthermore, there were indications that he attempted to breach other homes in the affluent neighborhood, fortifying the homeowner's decision to protect his property.
Authorities are still in the process of delving deeper into the incident. While the identities of both the homeowner and the intruder remain undisclosed at this time, updates are anticipated as the investigation progresses.
Nestled in Georgia's northern region, Fayette County is home to approximately 120,000 residents, emphasizing the reality that crime can happen anywhere, and the right to self-defense remains paramount.
As our loyal readers, we encourage you to share your thoughts and opinions on this issue. Let your voice be heard and join the discussion below.
---
Armed Impostor Arrested at Robert F. Kennedy Jr. Event in Los Angeles (Video)
In a chilling episode that underlines the growing security concerns for political figures, a man posing as a federal agent was apprehended at a campaign event for presidential candidate Robert F. Kennedy Jr. in Los Angeles. Shockingly, Kennedy has been refused Secret Service protection by the federal government, even with consistent threats looming over his campaign.
The event, held at the renowned Wilshire Ebell Theatre, saw an unexpected disruption when the Los Angeles Police Department (LAPD) was alerted to an individual trying to pass himself off as a U.S. Marshal. This dubious character was armed and confidently sported "a badge on their lapel, a gun, and a shoulder holster," as reported by Breitbart.
In an even more brazen attempt to blend in, the impostor proclaimed to be a part of the event's security detail. Yet, when questioned further, none of the staff members could verify his claims. A note provided to the campaign, as witnessed by Breitbart, stated, "Male imp. fed. agent w/ handgun and ammo exposed. Claimed to be employed for event, but wasn't recognized by sec."
Thanks to the vigilance of the security team, a potentially hazardous situation was averted. Video footage captured the man's arrest, where he can be seen being methodically handcuffed and led away by LAPD officers.
🚨#BREAKING: Armed Man with Loaded Guns has been Arrested for Impersonating RFK's Security team during at an Event⁰
📌#Losangeles | #California⁰⁰An armed man who was impersonating a U.S. marshal at a National Hispanic Heritage Month event that was taking place in Los Angeles… pic.twitter.com/f6vaT4EeNm

— R A W S A L E R T S (@rawsalerts) September 16, 2023
Following this unsettling incident, Kennedy released a statement expressing his gratitude towards the sharp-eyed security team from Gavin de Becker and Associates (GDBA).
He detailed, "The man, wearing two shoulder holsters with loaded pistols and spare ammunition magazines was carrying a U.S. Marshal badge on a lanyard and beltclip federal ID. He identified himself as a member of my security detail. Armed GDBA team members moved quickly to isolate and detain the man until LAPD arrived to make the arrest."
Kennedy's pleas for enhanced security, especially in light of his family's tragic history, have gone unheeded. Both his father and uncle were tragically assassinated, yet the current administration has not granted him the Secret Service protection typically allotted to presidential candidates.
"I am the first presidential candidate in history to whom the White House has denied a request for protection," Kennedy lamented.
As our loyal readers, we encourage you to share your thoughts and opinions on this issue. Let your voice be heard and join the discussion below.
---
Elderly Man Shoved Onto NYC Subway Tracks in Disturbing Incident
A chilling event occurred in the heart of New York City when a 74-year-old man, an employee at a parking garage on Fifth Avenue, was suddenly pushed onto subway tracks at the 68th Street-Hunter College station on the Upper East Side. The incident resulted in the man sustaining significant injuries, including a fractured spine.
While standing on the downtown No. 6 train platform, the victim noticed a man, who appeared homeless, pacing restlessly, cursing, and muttering to himself. Despite the unsettling behavior, the victim chose not to engage with the individual. However, as he walked past, the man, seemingly unprovoked, lunged at him, pushing him onto the tracks below.
Officials described the aggressor as looking disheveled and wearing a grimy t-shirt, raising concerns about potential mental health issues. "He was approached by an unknown individual who shoved the victim onto the tracks," detailed a statement by the New York Police Department (NYPD).
They added, "The [suspect] was last seen fleeing out of the station to parts unknown. The victim was removed by EMS to NY Presbyterian Weill-Cornell Medical Center, in stable condition."
Upon falling, the elderly man suffered injuries to his back and neck. An on-duty Metropolitan Transportation Authority (MTA) worker promptly assisted him back to the platform. Initially, his injuries were perceived to be minor, but the gravity of the situation became apparent upon medical evaluation. The NYPD reported that the man had multiple fractures – ribs, pelvis, and spine – as well as cuts on his fingers.
Describing the assailant, the police noted that he stands around 5'9″ and weighs about 200 pounds, with a "medium complexion." His distinguishing features include salt and pepper hair and a goatee. His attire during the incident was a black polo shirt, brown pants, and black sneakers.
After the incident, the suspect quickly made his exit from the subway station and vanished into the streets without uttering a word. In their efforts to nab the culprit, detectives have since made public video footage of the incident and the suspect's departure from the station.
Alarmingly, such incidents are not isolated. According to police data, this year has witnessed ten separate occurrences where individuals have been abruptly shoved onto subway tracks. This rising trend highlights an unsettling undercurrent in the city's public transit system.
As our loyal readers, we encourage you to share your thoughts and opinions on this issue. Let your voice be heard and join the discussion below.
---