January 1,

Schumer: Senators Move Closer to Coronavirus Stimulus Agreement
This Day in History | 1989
An oil tanker named the Exxon Valdez spills 10.8 million US gallons (260,000 barrels) of crude oil into Prince William Sound in Alaska.

Good morning Middle Americans,
After a lot of bull sh!t (pardon my language, but that's what happened) it looks like Treasury Secretary Steve Mnuchin and Senator Chuck Schumer have reached a deal on the massive $2 trillion dollar coronavirus emergency spending bill. We were expecting a vote yesterday on the GOP led Senate version of the bill, but then things got derailed by House Speaker Nancy Pelosi who showed up at the 11th hour and torpedoed the original plan with a wish list that obviously came from the far-left flank of the Democratic caucus. We'll see what winds up in the final version of the bill, but some of the things that Pelosi wanted $300 million for migration and refugee assistance and tax credits for solar and wind energy. Like I said bull sh!t. Perhaps Louisiana GOP Senator John Kennedy said it best when he said, (the American people are) thinking that the brain is an amazing organ. It starts working in a mother's womb, and it doesn't stop working until you get elected to Congress."
Also today, we have stories on Sen. Rand Paul, who continued to work and even go to the gym for days while he was apparently infected with COVID-19. Sen Amy Klobuchar also announced yesterday that her husband has contracted the disease. This follows news last week that two members of Congress also tested positive. This while Surgeon General Jerome Adams is warning the country that things are going to get much worse this week.
Finally – Rep. Alexandria Ocasio Cortez is sponsoring a bill that would bar members of congress from trading stock. The bill comes after several senators were accused of cashing out their stocks after they received a confidential briefing back in January on how bad the coronavirus will hurt the economy.
Read all about it!
-Fraser Dixon 
Mnuchin, Schumer Say Coronavirus Rescue Package Deal Very Close
(Politico) – Treasury Secretary Steven Mnuchin and Senate Minority Leader Chuck Schumer said that they are "very close" to an agreement on a nearly $2 trillion coronavirus economic rescue package, raising the possibility of a Senate vote on the legislation as early as Tuesday.
Following a series of late-night meetings in Schumer's office in the Capitol — and a phone call with President Donald Trump to review the status of the discussions — Mnuchin and Schumer told reporters around midnight that they hope to have the final agreement in place in the morning.
"There are still documents that are going to be reviewed tonight and turned around, there's still a couple of open issues, but I think we're very hopeful this can be closed out tomorrow," Mnuchin said.
While Trump had sent a late-night tweet that appeared to slam House Democrats over the demands for the rescue package, Mnuchin claimed it wasn't related to his own discussions with Schumer.
Read more here
GOP Skeptical of Pelosi's $2.5 trillion Counterproposal to COVID-19 Stimulus
(Axios) – House Speaker Nancy Pelosi unveiled on Monday a sweeping counterproposal to Senate Republicans' $1.8 trillion coronavirus stimulus package.
House Democrats' legislation — which comes with a $2.5 trillion price tag — comes after negotiations between Capitol Hill leaders and the White House broke down over the weekend, culminating in two failed procedural votes that have left the Senate Republicans' bill in limbo.
Democrats, who have asserted that the Senate GOP bill is a corporate slush fund that doesn't do enough to help American workers, are hoping that the release of this bill will give them more leverage in negotiations with Republicans.
But Republicans have accused Democrats of playing politics during a national crisis by stalling action on their bill, calling this latest measure a "Democratic wish list" — as Senate Majority Leader Mitch McConnell characterized it.
Learn more here
Related: Bill Could Delay Mortgage, Car Payments
Sen. John Kennedy (R-LA): 'A Bunch of Idiots' are Running the Country
(Washington Examiner) – Sen. John Kennedy condemned his Democratic colleagues for opposing the Republican-led legislation crafted to address the economic effects of the coronavirus.
On Sunday evening, a procedural vote to move forward with coronavirus legislation failed to earn the 60 votes it needed after Democrats voted against the package. They did so again on Monday. In a speech from the floor on Monday, Kennedy, a Louisiana Republican, said the discord is leading the public to believe the country is run by a "bunch of idiots."
"Do you know what the American people are thinking right now?" Kennedy asked. "They're thinking that the brain is an amazing organ. It starts working in a mother's womb, and it doesn't stop working until you get elected to Congress."
He continued, "Do you know what the American people are thinking right now, Mr. President? They're thinking that this country was founded by geniuses. But it's being run by a bunch of idiots. Do you know what the American people are thinking right now, Mr. President? They're thinking, why do the members of the United States Senate continue to double down on stupid?
See Kennedy's speech here
Sen. Rand Paul Remained at Work on U.S. Capitol For Six Days After Coronavirus Test
(Time) – Kentucky Sen. Rand Paul was tested a week ago for the novel coronavirus, but continued working at the Capitol because he "felt that it was highly unlikely" he was sick since had no symptoms of the illness, he said Monday. Paul also said he did not have direct contact with anyone who tested positive for the virus or was sick.
Paul announced Sunday that he had tested positive for the virus, becoming the first case of COVID-19 in the Senate and raising fears about further transmission of the virus among senators, including some who are in their 70's and 80's.
"Since nearly every member of the U.S. Senate travels by plane across the country multiple times per week and attends lots of large gatherings, I believed my risk factor for exposure to the virus to be similar to that of my colleagues, especially since multiple congressional staffers on the Hill had already tested positive weeks ago," Paul said in a statement Monday.
Find out more here
Dumped Amid Coronavirus, Former Bloomberg Campaign Aides Sue for Pay and Benefits
(Reuters) – Former organizers for Michael Bloomberg's unsuccessful presidential bid sued the billionaire's campaign on Monday, saying he laid them off amid the global coronavirus pandemic after promising pay and benefits through the November election.
Employees resigned from good jobs to take positions with Bloomberg's campaign, and they now face unemployment and the loss of their health insurance in the midst of the spreading virus, field organizers Alexis Sklair, Sterling Rettke and Nathaniel Brown said in their complaint, one of two proposed class action lawsuits potentially representing thousands of workers.
"They promised salaries nearly double that of other campaigns," alleged their complaint, filed on Monday in U.S. District Court for the Southern District of New York. "And they pledged to keep this promise regardless of whether Bloomberg won the Democratic nomination."
Learn more here
Alexandria Ocasio-Cortez To Co-Sponsor House Bill Banning Members Of Congress From Trading Stocks
(Newsweek) – Rep. Alexandria Ocasio-Cortez (D-N.Y.) and two of her House colleagues announced on Monday plans to introduce a bill that would bar members of Congress from trading individual stocks.
Ocasio-Cortez, Rep. Raja Krishnamoorthi (D-Ill.) and Rep. Joe Neguse (D-Colo.) are promoting a renewed push for the Ban Conflicted Trading Act, after it was originally introduced to the Senate in December 2018 by Sen. Jeff Merkley (D-Ore.).
"Members of Congress should not be allowed to buy and sell individual stock," said Ocasio-Cortez in a press release. "We are here to serve the public, not to profiteer."
Read more here


Man Arrested for Looting Was Out on Bail for Grisly Crime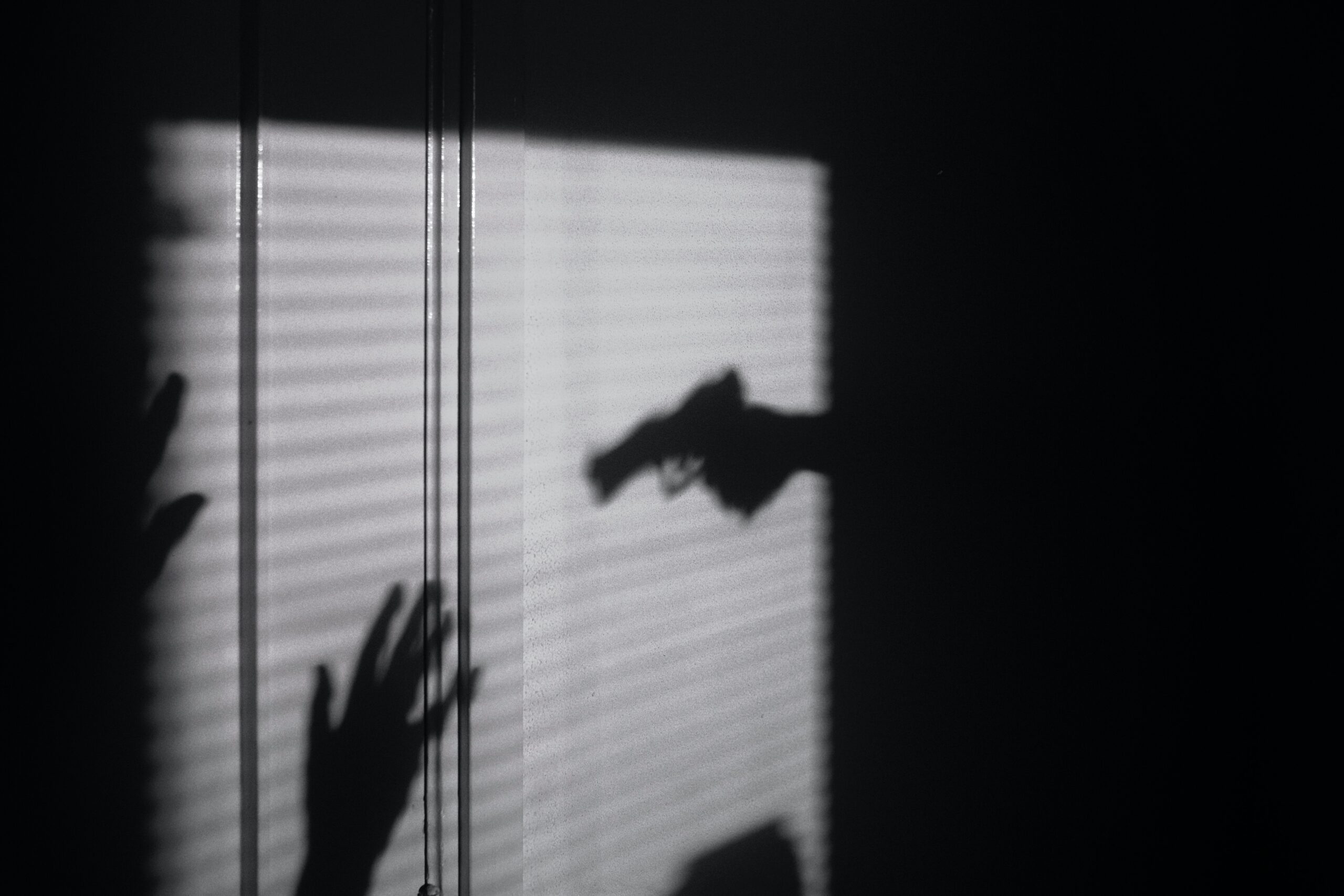 Philadelphia, a city under siege, has witnessed the arrest of over 50 individuals in a two-day crime spree, causing the demise of numerous businesses. Among those arrested is Kenneth Frye, a suspect in a recent burglary who was out on bail connected to a significant murder case from the previous year.
The city's police department apprehended Frye for looting a Fine Wine & Good Spirits store located in West Philadelphia. Previously, Frye, who once worked as a bouncer, was charged in connection to the death of Eric Pope. It's reported by FOX 29 that he fatally punched Pope outside Tabu Lounge in Center City. Initially charged with 3rd-degree murder, a motion has been filed by the District Attorney's office to reduce the charge to Involuntary Murder.
This wave of criminal activity, spurred by social media, resulted in numerous arrests, involving both adults and juveniles, and is just a snapshot of the broader chaos infiltrating the city.
Charges ranging from Rioting to Burglary and Disorderly Conduct have been filed against the arrested individuals, with many arrests occurring at notable establishments such as Lululemon, T-Mobile, and Walgreens.
Arrests include:
Aauanyae Haynes, a Black female, 19
Sabree Young, a Black female, 31
Steven Wells, a Black male, 26
Traqwan Word, a Black male, 24
Lisa Talley, a Black female, 34
Yasmine Fields, a Black female, 23
Kenneth Frye, a Black male, 24
Kyreek Leak, a Black male, 21
Reginal Alexander, Black male, 33
Gabriel Gines, a Hispanic male, 23
Alena Gigliotti, a White female, 26
Petra Gonzalez, a White female, 24
Jessica Blake, a Black female, 37
Semaj Suber, a Black female, 29
Aniya Taylor, a Black female, 21
Hartzog Mashaad, a Black male, 27
Isis Morgan, a Black female, 23
Khalilah Green, a Black female, 21
Ernest McCollum, a Black male, 31
Jessica Arnold-Coit, a Black female, 30
Quanika McQueen, a Black female, 31
Denzel Walker, a Black male, 27
Mikal Reed, a Black male, 26
Tyheed Hill, a Black male, 26
Anthony Abner, a Black male, 35
Per Fox News, three juveniles — a 14-year-old Black male, a 16-year-old Black male and a 14-year-old Black female — were also arrested for Rioting, Burglary, Disorderly Conduct, and Theft at a Lululemon store, according to the report.
This spree of destruction and lawlessness is indicative of the escalating disorder in the city, exemplified by the arrest of Frye, who, despite his involvement in a serious murder case, was back on the streets only to be implicated in further criminal activity.
The city remains in a state of turmoil as businesses struggle to recover, and residents live in the shadow of relentless criminal activity.
As our loyal readers, we encourage you to share your thoughts and opinions on this issue. Let your voice be heard and join the discussion below.
---
One Third of the Entire Country's Homeless Population Lives in This State
The staggering issue of homelessness looms large over California, with the state hosting nearly a third of the nation's rising homeless population, which stands at 582,462 people according to the U.S. Department of Housing and Urban Development.
In the bustling city of San Francisco, Anthony, a former restaurant worker who has lived in a tent for three years, is just one of over 170,000 unhoused Californians.
The city's inflated living cost, with average rent for a one-bedroom apartment being roughly $3,000 a month, starkly contrasts with its minimum wage of $18.07 an hour, leaving many like Nelly Sorto, a full-time cleaner and a mother of two, struggling to break into the rental market.
Anthony, a former chef, has experienced the vicious cycle of homelessness firsthand, stating, "Once you get behind, you just can't get up," to ABC News.
The economic downturn during the pandemic left many like him, striving to find a permanent home and bouncing from street to street as city officials clear their encampments.
This visible homelessness crisis is often attributed to several factors, including the high cost of living related to the tech boom and mental health issues experienced by many individuals.
Jennifer Friedenbach, executive director of the Coalition on Homelessness, said to ABC News, "California has systemic issues in terms of its housing affordability… So, what we need to do in California is really have a massive investment to offset that difference between incomes and rent."
The rising number of encampments has sparked frustration across the state, with residents like Jeanne Vasquez expressing concern over safety and the declining quality of life in their areas.
In July, Vasquez conveyed her discontent to ABC Los Angeles, citing instances of broken glass, needles on the ground, and inappropriate behaviors exhibited by individuals dealing with mental illnesses.
To combat this escalating issue, President Joe Biden announced an investment of an extra $3 billion focusing on support services including rental assistance, legal help, and job search support, with a particular emphasis on veterans.
However, GOP presidential hopefuls like Florida Gov. Ron DeSantis and former President Donald Trump have utilized the grim reality of the homelessness crisis in blue states to critique Democratic leadership.
Trump has been vocal about his stance on "urban camping," promising to ban it and offering rehabilitation options for violators, as mentioned in one of his campaign ads.
However, Friedenbach argues that such policies essentially criminalize the homeless and advocates for a more comprehensive approach involving the federal government investing in housing vouchers, long-term housing subsidies, and reforms in mental health and substance use treatment systems.
She believes that this crisis is a "manufactured issue" created by a "lack of investment" and calls for active listening from the federal government to truly understand and address the needs of the unhoused people.
Despite the relentless efforts of San Francisco outreach teams, many unhoused individuals either decline offers of shelter or already have shelter but cannot be compelled to come inside, as per a spokesperson for the San Francisco Department of Emergency Management.
While some, like Anthony, have been offered a place to stay, the glaring reality remains that thousands are still on the streets yearning for a place to call home, with at least 350 unhoused individuals still on the waitlist for housing in San Francisco.
The pervasive crisis necessitates immediate, profound measures and substantial investments to bridge the substantial gap between incomes and rent, and to address the systemic issues contributing to the surge in homelessness.
As our loyal readers, we encourage you to share your thoughts and opinions on this issue. Let your voice be heard and join the discussion below.
---
Parents in Fear as Prowler in White Van Targets Children
New London, Connecticut, is in a state of heightened alert as reports emerge of a man attempting to lure children into his white van.
The New London Police Department, in conjunction with the New London School District, is rigorously working to identify the suspect, whose latest sighting occurred near Bennie Dover Middle School.
The suspect is described as either White or Hispanic with black hair and a beard, which is either black or gray. The vehicle he's been spotted in has tinted windows.
Residents of New London are understandably rattled.
"It makes me terrified; it makes me sick to my stomach," expressed Mystique Elefante in a conversation with WFSB.com.
With an infant daughter of her own, Elefante vocalized her fears, stating she's "afraid for my daughter to grow up," amidst such unsettling reports.
For New London Police Capt. Matt Galante, the situation demands immediate attention and stringent precautionary measures. Galante advises students to maintain groups for safety and to vocally alarm others if danger is sensed.
"Scream, yell, make as loud a sound as you possibly can. Scream for help," he told WFSB. "There are strength in numbers. We encourage kids walking home from school to walk together."
This alarming incident has prompted a community-wide call to vigilance. Capt. Galante emphasized the urgency of alertness within the community and the role of every individual in maintaining a watchful eye.
"We wanted to get the message out to parents and the community at large that this may be happening within our community and for people to be vigilant and look for these types of events," he mentioned to NBC Connecticut.
The New London Police Department has urged anyone with relevant information to come forward, allowing for anonymous tips to be sent to the New London Tips 411 system.
The involvement of the community is crucial in aiding the ongoing investigation to ensure the safety of the young residents of New London, as law enforcement intensifies its efforts to locate the prowler and his vehicle.
As our loyal readers, we encourage you to share your thoughts and opinions on this issue. Let your voice be heard and join the discussion below.
---