January 1,

Dr. Fauci to America: Slow Down Reopenings or Die
This Day in History | 1981
Near the start of his weekly general audience in Rome's St. Peter's Square, Pope John Paul II is shot and seriously wounded while passing through the square in an open car.
Good morning Middle Americans,
We hope you are comfortable at home because if you listened yesterday to Dr. Anthony Fauci, who is often described as 'America's top infectious disease expert', you heard him paint a dreary picture about the summer and even the fall. A lot of big media pounced on the fact that Fauci seemed to indicate that schools wouldn't be able to open next fall. But he walked those comments back somewhat, when he clarified that he was downplaying the prospect that there would be a vaccine for coronavirus by the fall. Still, no one who watched his testimony came away thinking that things are getting back to normal anytime soon.
Also today former Trump National Security Director Michael Flynn remains in legal limbo. The Judge has pumped the brakes on Attorney General William Barr's decision to drop the charges against Flynn. Flynn admitted to lying to the FBI during the Special Counsel Robert Mueller's probe of Russian meddling in the 2016 election.
Finally, Jared Kushner is basically the shadow White House Chief of Staff. Being married to the President's daughter seems to be the ultimate trump card when it comes to job security. He recently sat for an interview with Time Magazine. And he gave an eyebrow raising answer when he asked if the November presidential election will be delayed.
Read all about it.
-Fraser Dixon
Fauci Warns: More Death, Econ Damage if US Reopens too Fast
(AP) – The U.S. government's top infectious disease expert issued a blunt warning Tuesday that cities and states could "turn back the clock" and see more COVID-19 deaths and economic damage alike if they lift coronavirus stay-at-home orders too fast — a sharp contrast as President Donald Trump pushes to right a free-falling economy.
"There is a real risk that you will trigger an outbreak that you may not be able to control," Dr. Anthony Fauci warned a Senate committee and the nation as more than two dozen states have begun to lift their lockdowns as a first step toward economic recovery.
The advice from Fauci and other key government officials — delivered by dramatic, sometimes awkward teleconference — was at odds with a president who urges on protests of state-ordered restraints and insists that "day after day, we're making tremendous strides."
Trump, whose reelection depends to a substantial degree on the economy, talks up his administration's record with the virus daily.
Underscoring the seriousness of the pandemic that has reached Congress and the White House, Fauci and other experts testified from their homes. Committee Chairman Lamar Alexander chaired the hearing from the study in his cabin in Tennessee, although several committee members attended in person in an eerily empty Capitol Hill chamber, masked and sitting 6 feet apart.
Read more here

Federal Judge Slams the Brakes on DOJ Attempt to Drop Michael Flynn Case
(The Hill) – A federal judge said Tuesday that he would allow interested parties to weigh in on Michael Flynn's case, delaying the Department of Justice (DOJ) effort to drop the charges against the former national security adviser.
In an unusual move for a criminal prosecution, Judge Emmet Sullivan of the D.C. District Court said in a brief order that "at the appropriate time, the Court will enter a Scheduling Order governing the submission of any amicus curiae briefs."
Flynn's lawyers moved to oppose the move Tuesday night, arguing that it would be inappropriate to allow third parties to weigh in on the prosecution.
"It is no accident that amicus briefs are excluded in criminal cases," Flynn's lawyers wrote in a filing. "A criminal case is a dispute between the United States and a criminal defendant. There is no place for third parties to meddle in the dispute, and certainly not to usurp the role of the government's counsel. For the Court to allow another to stand in the place of the government would be a violation of the separation of powers."
The case was upended last week when the DOJ moved to dismiss its charge against Flynn for lying to the FBI about his conversations with the Russian ambassador to the U.S. in 2016.
Find out more.

Jared Kushner on Election Day Delay: 'I'm Not Sure I Can Commit one Way or the Other'
(Time Magazine) – The same day that the nation's top infectious-disease expert warned that reopening the economy too quickly could bring serious consequences, White House senior adviser Jared Kushner acknowledged that there is inherent "risk" in President Trump pushing Americans to get back to work.
Speaking to TIME's senior White House correspondent Brian Bennett as part of the TIME100 Talks series on Tuesday, Kushner said "there's risk in anything, but the President carries the burden of the 30 million Americans who have lost their jobs due to this historic effort to save lives."
Asked about Dr. Anthony Fauci's warning to lawmakers Tuesday about reopening too soon, Kushner said Fauci is "incredibly knowledgeable," but that his advice must be taken alongside other factors.
When asked if there was a chance the presidential election could be postponed past November 3 due to the pandemic, Kushner said that isn't his decision. "I'm not sure I can commit one way or the other, but right now that's the plan," he said.
"Hopefully by the time we get to September, October, November, we've done enough work with testing and with all the different things we're trying to do to prevent a future outbreak of the magnitude that would make us shut down again," Kushner continued. "I really believe that once America opens up, it'll be very hard for America to ever lock down again."
Read more here

Man Arrested for Looting Was Out on Bail for Grisly Crime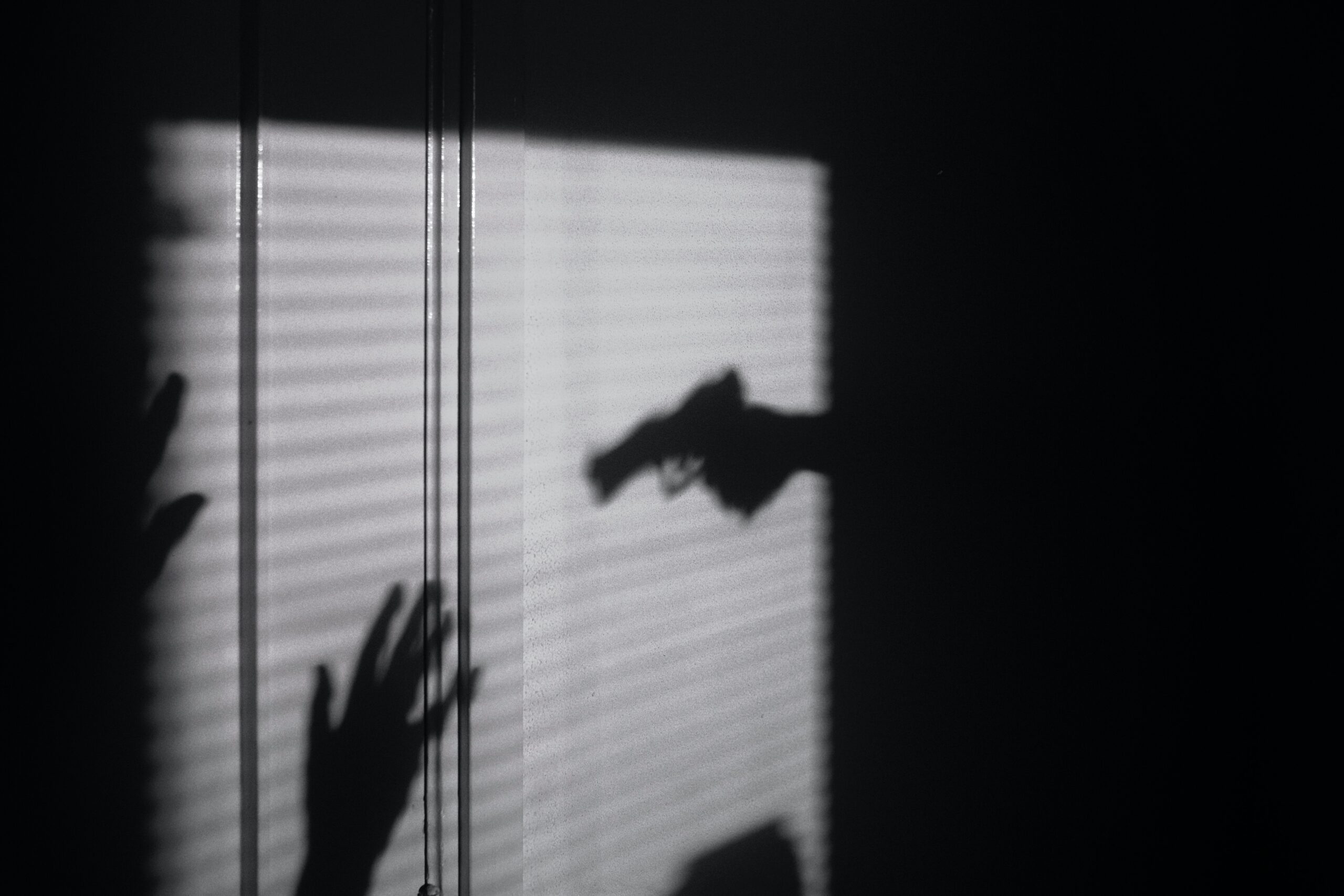 Philadelphia, a city under siege, has witnessed the arrest of over 50 individuals in a two-day crime spree, causing the demise of numerous businesses. Among those arrested is Kenneth Frye, a suspect in a recent burglary who was out on bail connected to a significant murder case from the previous year.
The city's police department apprehended Frye for looting a Fine Wine & Good Spirits store located in West Philadelphia. Previously, Frye, who once worked as a bouncer, was charged in connection to the death of Eric Pope. It's reported by FOX 29 that he fatally punched Pope outside Tabu Lounge in Center City. Initially charged with 3rd-degree murder, a motion has been filed by the District Attorney's office to reduce the charge to Involuntary Murder.
This wave of criminal activity, spurred by social media, resulted in numerous arrests, involving both adults and juveniles, and is just a snapshot of the broader chaos infiltrating the city.
Charges ranging from Rioting to Burglary and Disorderly Conduct have been filed against the arrested individuals, with many arrests occurring at notable establishments such as Lululemon, T-Mobile, and Walgreens.
Arrests include:
Aauanyae Haynes, a Black female, 19
Sabree Young, a Black female, 31
Steven Wells, a Black male, 26
Traqwan Word, a Black male, 24
Lisa Talley, a Black female, 34
Yasmine Fields, a Black female, 23
Kenneth Frye, a Black male, 24
Kyreek Leak, a Black male, 21
Reginal Alexander, Black male, 33
Gabriel Gines, a Hispanic male, 23
Alena Gigliotti, a White female, 26
Petra Gonzalez, a White female, 24
Jessica Blake, a Black female, 37
Semaj Suber, a Black female, 29
Aniya Taylor, a Black female, 21
Hartzog Mashaad, a Black male, 27
Isis Morgan, a Black female, 23
Khalilah Green, a Black female, 21
Ernest McCollum, a Black male, 31
Jessica Arnold-Coit, a Black female, 30
Quanika McQueen, a Black female, 31
Denzel Walker, a Black male, 27
Mikal Reed, a Black male, 26
Tyheed Hill, a Black male, 26
Anthony Abner, a Black male, 35
Per Fox News, three juveniles — a 14-year-old Black male, a 16-year-old Black male and a 14-year-old Black female — were also arrested for Rioting, Burglary, Disorderly Conduct, and Theft at a Lululemon store, according to the report.
This spree of destruction and lawlessness is indicative of the escalating disorder in the city, exemplified by the arrest of Frye, who, despite his involvement in a serious murder case, was back on the streets only to be implicated in further criminal activity.
The city remains in a state of turmoil as businesses struggle to recover, and residents live in the shadow of relentless criminal activity.
As our loyal readers, we encourage you to share your thoughts and opinions on this issue. Let your voice be heard and join the discussion below.
---
One Third of the Entire Country's Homeless Population Lives in This State
The staggering issue of homelessness looms large over California, with the state hosting nearly a third of the nation's rising homeless population, which stands at 582,462 people according to the U.S. Department of Housing and Urban Development.
In the bustling city of San Francisco, Anthony, a former restaurant worker who has lived in a tent for three years, is just one of over 170,000 unhoused Californians.
The city's inflated living cost, with average rent for a one-bedroom apartment being roughly $3,000 a month, starkly contrasts with its minimum wage of $18.07 an hour, leaving many like Nelly Sorto, a full-time cleaner and a mother of two, struggling to break into the rental market.
Anthony, a former chef, has experienced the vicious cycle of homelessness firsthand, stating, "Once you get behind, you just can't get up," to ABC News.
The economic downturn during the pandemic left many like him, striving to find a permanent home and bouncing from street to street as city officials clear their encampments.
This visible homelessness crisis is often attributed to several factors, including the high cost of living related to the tech boom and mental health issues experienced by many individuals.
Jennifer Friedenbach, executive director of the Coalition on Homelessness, said to ABC News, "California has systemic issues in terms of its housing affordability… So, what we need to do in California is really have a massive investment to offset that difference between incomes and rent."
The rising number of encampments has sparked frustration across the state, with residents like Jeanne Vasquez expressing concern over safety and the declining quality of life in their areas.
In July, Vasquez conveyed her discontent to ABC Los Angeles, citing instances of broken glass, needles on the ground, and inappropriate behaviors exhibited by individuals dealing with mental illnesses.
To combat this escalating issue, President Joe Biden announced an investment of an extra $3 billion focusing on support services including rental assistance, legal help, and job search support, with a particular emphasis on veterans.
However, GOP presidential hopefuls like Florida Gov. Ron DeSantis and former President Donald Trump have utilized the grim reality of the homelessness crisis in blue states to critique Democratic leadership.
Trump has been vocal about his stance on "urban camping," promising to ban it and offering rehabilitation options for violators, as mentioned in one of his campaign ads.
However, Friedenbach argues that such policies essentially criminalize the homeless and advocates for a more comprehensive approach involving the federal government investing in housing vouchers, long-term housing subsidies, and reforms in mental health and substance use treatment systems.
She believes that this crisis is a "manufactured issue" created by a "lack of investment" and calls for active listening from the federal government to truly understand and address the needs of the unhoused people.
Despite the relentless efforts of San Francisco outreach teams, many unhoused individuals either decline offers of shelter or already have shelter but cannot be compelled to come inside, as per a spokesperson for the San Francisco Department of Emergency Management.
While some, like Anthony, have been offered a place to stay, the glaring reality remains that thousands are still on the streets yearning for a place to call home, with at least 350 unhoused individuals still on the waitlist for housing in San Francisco.
The pervasive crisis necessitates immediate, profound measures and substantial investments to bridge the substantial gap between incomes and rent, and to address the systemic issues contributing to the surge in homelessness.
As our loyal readers, we encourage you to share your thoughts and opinions on this issue. Let your voice be heard and join the discussion below.
---
Parents in Fear as Prowler in White Van Targets Children
New London, Connecticut, is in a state of heightened alert as reports emerge of a man attempting to lure children into his white van.
The New London Police Department, in conjunction with the New London School District, is rigorously working to identify the suspect, whose latest sighting occurred near Bennie Dover Middle School.
The suspect is described as either White or Hispanic with black hair and a beard, which is either black or gray. The vehicle he's been spotted in has tinted windows.
Residents of New London are understandably rattled.
"It makes me terrified; it makes me sick to my stomach," expressed Mystique Elefante in a conversation with WFSB.com.
With an infant daughter of her own, Elefante vocalized her fears, stating she's "afraid for my daughter to grow up," amidst such unsettling reports.
For New London Police Capt. Matt Galante, the situation demands immediate attention and stringent precautionary measures. Galante advises students to maintain groups for safety and to vocally alarm others if danger is sensed.
"Scream, yell, make as loud a sound as you possibly can. Scream for help," he told WFSB. "There are strength in numbers. We encourage kids walking home from school to walk together."
This alarming incident has prompted a community-wide call to vigilance. Capt. Galante emphasized the urgency of alertness within the community and the role of every individual in maintaining a watchful eye.
"We wanted to get the message out to parents and the community at large that this may be happening within our community and for people to be vigilant and look for these types of events," he mentioned to NBC Connecticut.
The New London Police Department has urged anyone with relevant information to come forward, allowing for anonymous tips to be sent to the New London Tips 411 system.
The involvement of the community is crucial in aiding the ongoing investigation to ensure the safety of the young residents of New London, as law enforcement intensifies its efforts to locate the prowler and his vehicle.
As our loyal readers, we encourage you to share your thoughts and opinions on this issue. Let your voice be heard and join the discussion below.
---