January 1,

Bud Light Faces Public Outcry for Embracing Trans Activist Dylan Mulvaney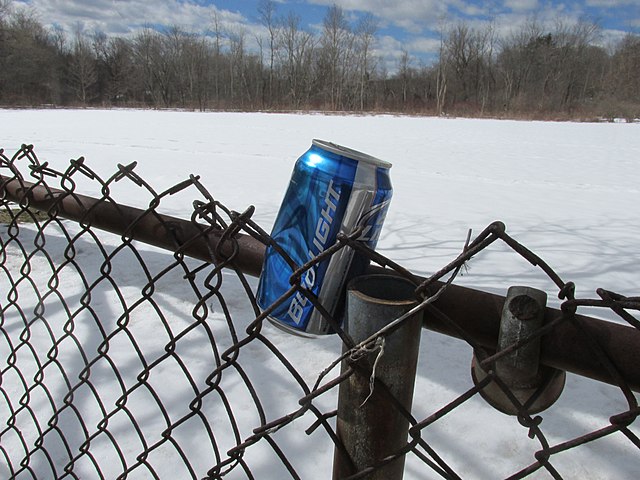 ON THIS DAY IN HISTORY…
1865: President Abraham Lincoln was assassinated by John Wilkes Booth while attending a play at Ford's Theatre in Washington, D.C. Lincoln's assassination was a tragic event that had a profound impact on American history, marking the end of the Civil War and leaving the nation in a state of shock and grief… READ MORE ABOUT THIS HISTORIC DAY HERE
Well, well, well, what do we have here? Another case of a big corporation trying to pander to a small minority of people, and getting hit with the consequences. This time it's Anheuser-Busch, the makers of Bud Light, who have partnered with a transgender activist, Dylan Mulvaney, and are facing backlash from distributors and customers alike.
It seems like Bud Light is trying to "evolve" with the times and appeal to a younger, more diverse demographic, at the expense of their traditional consumer base of American men. In a recently unearthed video, Bud Light Vice President Alissa Heinerscheid can be seen trashing the brand's previous "fratty, kind of out-of-touch humor" and emphasizing the importance of representation.
Now, don't get me wrong, I'm all for representation and inclusivity. But when it's done at the expense of alienating your loyal customers, that's where I draw the line. And that's exactly what Bud Light has done with this latest campaign.
Distributors and customers in America's heartland and the South are "spooked" by the backlash to the Bud Light campaign promoting transgenderism, and have dropped Anheuser-Busch products like Budweiser, Stella Artois, Shock Top, Kona Brewing Co., Michelob Ultra, and Busch Beer. And who can blame them? People don't want to feel like their values and beliefs are being disregarded by a company they've been loyal to for years.
Anheuser-Busch executives have defended the partnership with Dylan Mulvaney, stating that the "commemorative can" with Mulvaney's face on it was meant to "celebrate a personal milestone." But it's clear that this campaign was meant to be more than just a gift to one person. It's a calculated attempt to pander to a small minority of people, and it's backfired.
This guy's got some terrible tattoo's but, at least he's got a sense of humor.
Look, y'all got the freedom to choose which products to consume. If you want to make that decision based on personal values and beliefs, more power to you. That's FREEDOM. It's no surprise to me and I'll bet it's no surprise to you either that Bud Light's attempt to appeal to a younger, more "diverse" demographic has alienated their traditional consumer base. What they fail to realize is that you don't have to sacrifice one for the other. You can be inclusive and still appeal to a wide range of consumers. But what happened to marketing campaigns like this that made Bud Light famous?
I mean C'mon… Bud light has always been pretty hilarious. But this:
Is this funny to anyone? Maybe I'm too old for this sh*t. Apparently I'm not alone though.
It's time for companies like Bud Light to start listening to their customers and stop pandering to small, vocal minority groups. If they want to "evolve" with the times, they need to do it in a way that doesn't alienate their loyal customers.
---
Source: Breitbart