January 1,

Whoopi Goldberg Suspended From 'The View' Over Holocaust Remarks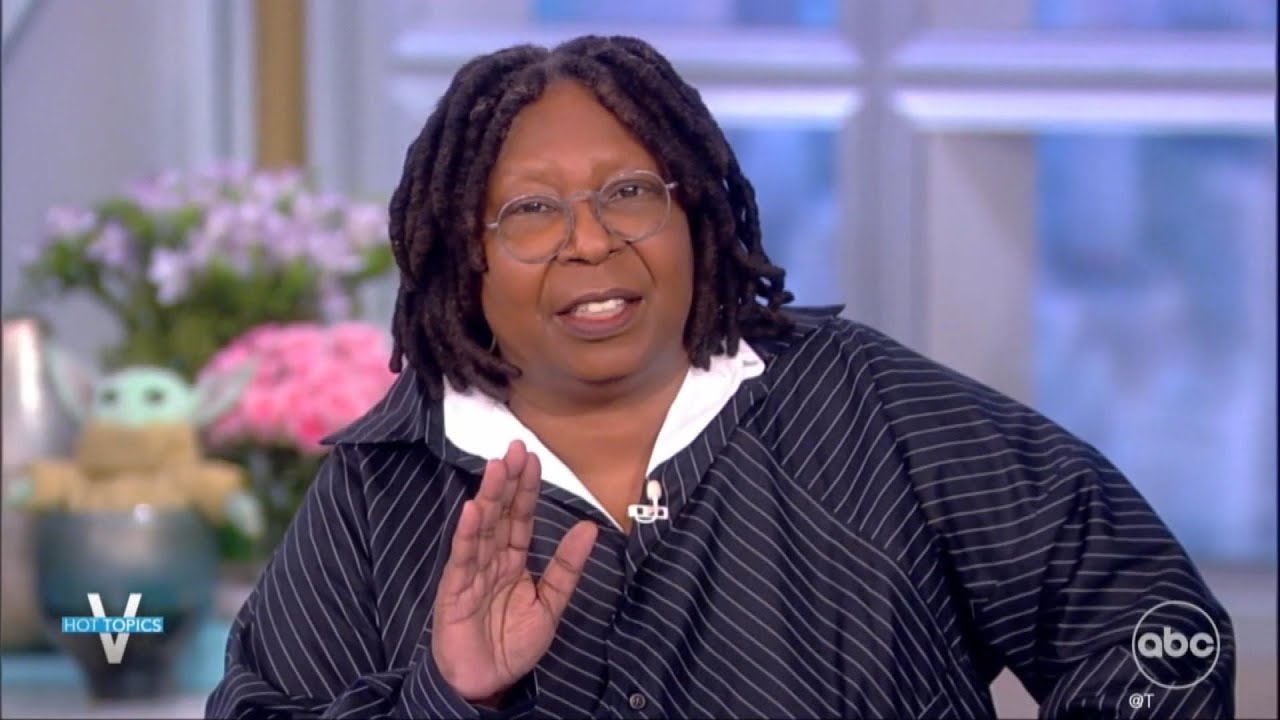 ABC News has suspended The View co-host Whoopi Goldberg from the show for two weeks over controversial remarks about the Holocaust.
The remarks
The show took an uncomfortable turn on Monday after Goldberg repeatedly insisted that the Holocaust wasn't about race — which was set in motion by the Nazis over their belief in the Aryan "master race" and desire for racial "purity."
"The Holocaust isn't about race," Goldberg said, claiming that it's "about man's inhumanity to man."
The other hosts interjected over Goldberg's repeated insistence and claimed that "these are two white groups of people."
Goldberg's comments were widely shared, quickly receiving a resounding rebuke from viewers, including the Anti-Defamation League (ADL).
"No [Whoopi Goldberg], the [Holocaust] was about the Nazi's systemic annihilation of the Jewish people — who they deemed to be an inferior race," ADL CEO Jonathan Greenblatt tweeted.
"They dehumanized them and used this racist propaganda to justify slaughtering 6 million Jews. Holocaust distortion is dangerous."
The "apologies"
Goldberg later issued a statement offering her "sincerest apologies."
But the 66-year-old made an appearance on The Late Show With Stephen Colbert, wherein she reiterated her initial argument, saying she didn't want to "fake apologize" just because people were angry.
"It upset a lot of people, which was never ever, ever my intention," she said.
"I feel, being black, when we talk about race, it's a very different thing to me. So I said I thought the Holocaust wasn't about race. And people got very angry and still are angry. I'm getting a lot of mail from folks and a lot of real anger. But I thought it was a salient discussion because as a black person, I think of race as being something that I can see. So I see you and know what race you are…I thought it [the Holocaust] was more about man's inhumanity to man…But people were very angry and said, 'No, no, we are a race.' I felt differently. I respect everything everyone is saying to me."
"I don't want to fake apologize," she continued.
"I am very upset that people misunderstood what I was saying. And because of it they are saying I am anti-Semitic and I am denying the Holocaust and all these other things which, you know, would never occur to me to do. I thought we were having a discussion about race, which everyone, I think, is having."
"When you talk about being a racist, you can't call this racism. This was evil. This wasn't based on skin. You couldn't tell who was Jewish. You had to delve deeply and figure it out."
Goldberg said later in the segment, "Don't write me anymore. I know how you feel. I already know. I get it. And I'm going to take your word for it and never bring it up again."
But Goldberg brought it up again Tuesday morning on The View, saying she "misspoke" and that the Holocaust "is indeed about race, because Hitler and the Nazis considered the Jews to be an inferior race. Now, words matter — and mine are no exception. I regret my comments, and I stand corrected. I also stand with the Jewish people."
ABC announces two-week suspension
ABC News announced late Tuesday that Goldberg had been suspended for two weeks.
"Effective immediately, I am suspending Whoopi Goldberg for two weeks for her wrong and hurtful comments," ABC News President Kim Godwin said in a statement.
"While Whoopi has apologized, I've asked her to take time to reflect and learn about the impact of her comments. The entire ABC News organization stands in solidarity with our Jewish colleagues, friends, family and communities."
---
Source:
Whoopi Goldberg Suspended From 'The View' By ABC After "Wrong And Hurtful" Holocaust Comments